Faster, lighter, more affordable
At its Titusville site in Florida, USA, RUAG's 'Automated Potting Machines' are installing up to 1,000 inserts a day into satellite panels – automatically, quickly, accurately....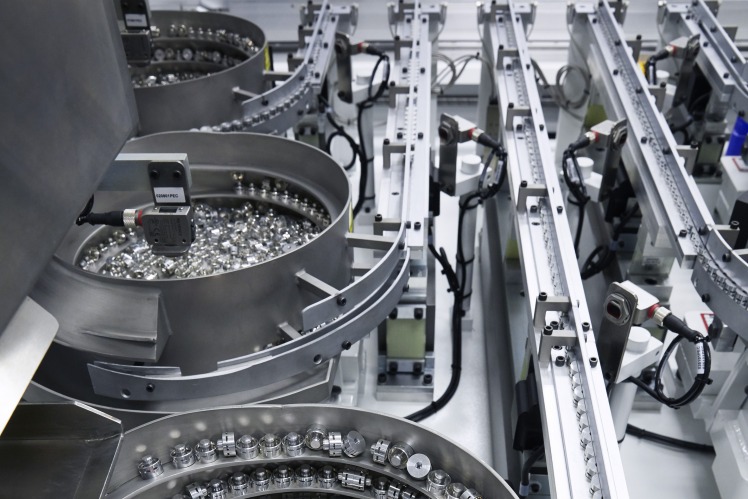 In the space industry, sandwich panels made from composites are used in the manufacture of satellites, as they are extremely lightweight and at the same time highly stable. Depending on size, each panel can have several hundred load application elements (so-called 'inserts') for mounting instruments or other items of equipment. A typical communications satellite will have more than 5,000 such inserts. Until now, these have mostly been installed manually.
With the development of the 'Automated Potting Machine' (APM), RUAG has automated this step, making it possible to install up to 1,000 inserts a day automatically. Specifically, that means: shorter throughput times, more accurate execution, lower error rates and less weight. This is considerably reducing the production time for a satellite panel, resulting in significant cost savings. The automation of the process is also allowing for greater flexibility in the event of late-stage changes from customers.
Today the site in Titusville, Florida (USA) is equipping satellite structures with inserts for OneWeb. Within the next two years, it is looking to build 900 satellites. This is the largest series production in the history of satellite construction.
Back to the division's overview