A strong partner
​​​​​​​RUAG Ammotec is the market and technology leader in the field of ultra-precision and mission-critical ammunition for special mission scenarios. The precision and reliability of the Action 4 pistol ammunition also convinced the Austrian police force in 2020. The contract won covers several million rounds over a total five-year term, with an option to extend....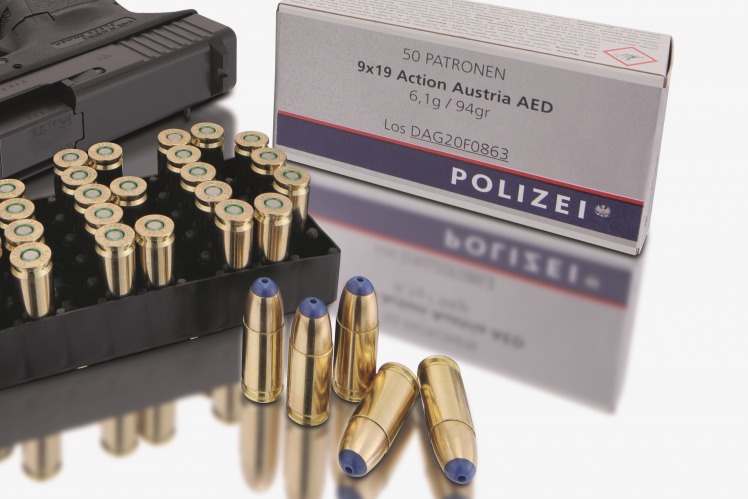 With 20 years' experience in the development and production of the 9 mm x 19 Action 4 family, RUAG Ammotec was able to comprehensively meet the extensive requirements of the Austrian police force. RUAG Ammotec prevailed over all other competitors with its proven 9 mm x 19 Action 4 cartridge and, thanks to winning the tender, will be supplying police units in Austria with pistol ammunition for the next few years.
One special feature of RUAG Ammotec's ammunition is the patented SINTOX FORENSIS priming set. Thanks to special non-volatile gunshot residue elements, this significantly facilitates the forensic determination of shot discharge.
The Action 4 product family has already been supplied a million times over to European police forces and beyond. Specific customer requirements are taken into account and the products are subjected to rigorous suitability testing in advance, each time anew.