Tested and certified
The RUAG Aerostructures production site in Hungary was approved as an independent manufacturing facility by the European Union Aviation Safety Agency (EASA) at the beginning of December. The EASA Part 21G certificate makes it possible to supply assemblies and structural parts directly to customers or to integrate them into aircraft....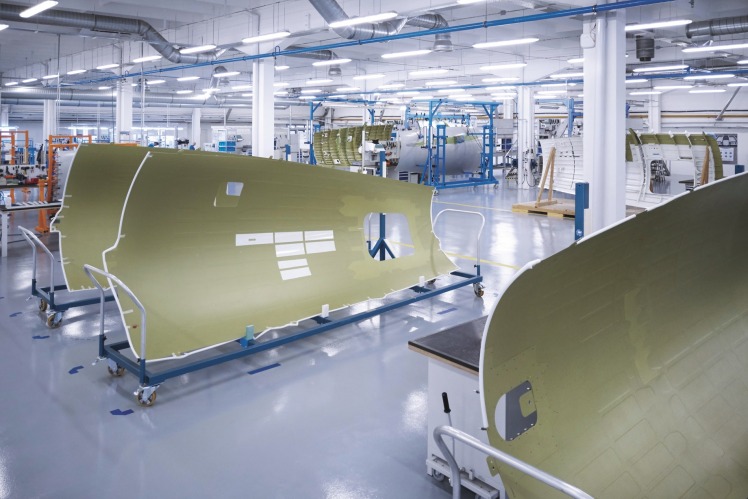 With more than 200 employees, RUAG Aerostructures' production site in Eger (HU) has been an integral part of its capacity and action plan since 2017. With the EASA Part 21G certification, the site reached a significant milestone at the beginning of December. Already in 2019, the company received EN 9100 certification from TÜV Nord, which was specifically developed for the aviation industry, and which is a prerequisite for EASA Part 21G approval.
The EASA Part 21G certificate now entitles RUAG Aerostructures Hungary to manufacture complex assemblies and integrate them directly into aircraft or deliver them to customers. RUAG Aerostructures in Hungary is only the second facility in the entire country to receive this certification. So far, structural parts from Eger have been delivered to customers via the Oberpfaffenhofen site. Today, Eger manufactures side shells, floor structures, pressure bulkheads and seat rails for Airbus.