Optimizing throughput times
RUAG Aviation as materiel centre of excellence for the Swiss Air Force upholds a responsibility that goes far beyond conventional aircraft maintenance....
The Swiss Air Force defends air sovereignty with a fleet of thirty F/A-18 aircraft. RUAG Aviation as materiel centre of excellence makes an important contribution to keeping sufficient fighter aircraft ready for service at all times. Its work goes far beyond conventional maintenance. It extends over the aircraft's entire life cycle and includes the entire materials management system. Among other things this includes comprehensive engineering services for the aircraft and their subsystems – all at substantially lower cost and faster turnarounds than the original manufacturers.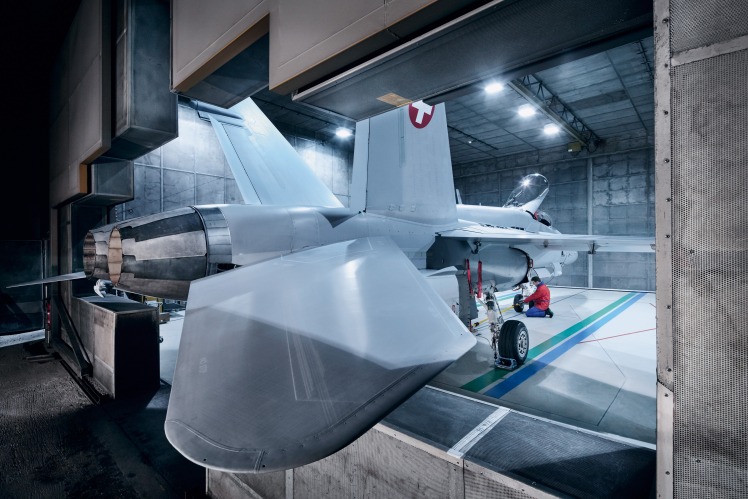 The Turnaround Time (TAT) Reduction project illustrates RUAG Aviation's solution-oriented approach to customer needs. By applying modern "lean" methods it has sharply reduced throughput times for scheduled maintenance of the F/A-18s. This requires efficient collaboration among the different maintenance teams for the total system, engines, subsystems and procurement. RUAG Aviation thus contributes decisively to the Swiss Air Force's ability to meet future aircraft readiness, dependability and cost-efficiency challenges.